We are experienced travel agents who LOVE to travel. We have visited over 115 countries (there are 197).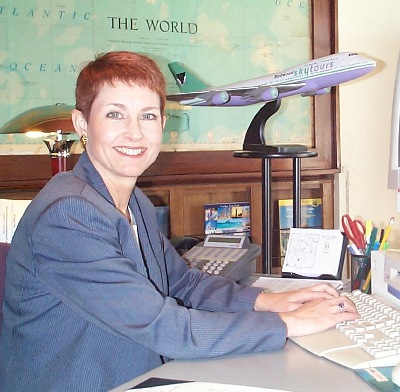 Kathy Kerns, CTC kkerns@skytours.com
Director of Leisure Sales
Certified Australia and Hawaii Specialist CERTIFIED TRAVEL CONSULTANT

Kathy has been a leisure travel specialist since 1984, and absolutely loves her job! She is a certified Australia and Hawaii specialist. She has broad knowledge of the islands in the South Pacific, Fiji and Tahiti, Mexico, the Caribbean and Europe. Whether it's an all-inclusive club, cruise, escorted tour, family vacation or independent travel; Kathy can help you with it all! Give her the details and she will find the perfect fit for your travel needs!

Kathy's large customer base refer to her as the most unbelievable agent in the world. She does seem to just know everything and serves her clients in a very professional manner - with a smile! . Reach Kathy at 415-454-4932 ext 10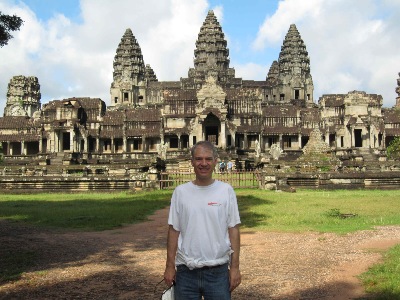 Michael Eklof meklof@skytours.com

Operations Manager
Certified Scandinavia Specialist



Originally from Sweden, Michael has been with the company for over 30 years. He has traveled extensively (to over 80 countries!) Try to find a location he doesn't know about! He has cruised and enjoyed Club Med. He enjoys selling Europe, Asia and Around-The-World trips. He knows tours, skiing vacations and the best car/hotel rates through brokers. He can always find the best fare and is very service oriented. He also books complete packages for our inbound foreign groups.

In addition to managing the travel of corporate clients and tens of thousands of group travelers each and every year, Michael manages to travel around the world! This is Michael at Angkor Wat in Cambodia.

Reach Michael at 415-454-4932 ext 16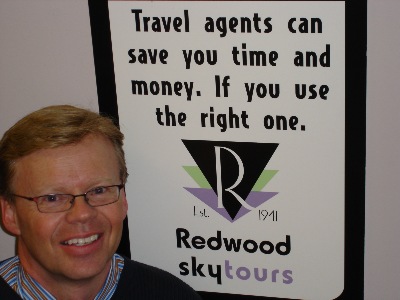 Henrick (aka Håkan) Hervall, President/Owner

Henrick has dreamed of travel since he was growing up in Sweden. He is a true expert with almost 40 years experience. He began work at Laker Airways in London when he was 22 years old and was able to purchase Skytours San Francisco (an affiliate of Laker Airways) the following year. He has been the President and managed this company since that time. He purchased Redwood Travel Advisors (est. 1941) and a second Marin County agency in 1999. The agency was renamed Redwood Skytours to keep the history and legacy of both companies.

He (with his wife Judy) has traveled extensively to over 110 countries and loves everything to do with travel and has a true interest in aviation. His knowledge of travel locations is unsurpassed. He makes certain that the agency keeps on top of the travel industry and has the best rates and service for you. 415-454-4932 ext 15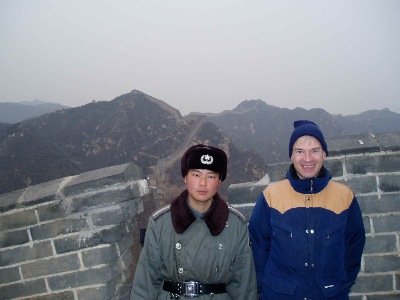 Michael Eklof at the Great Wall of China.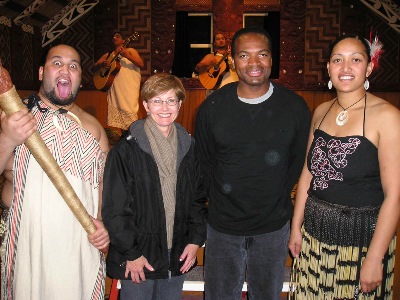 Kathy Kerns in New Zealand. Kathy is also our cruise and leisure specialist! Planning a honeymoon! She has planned MANY!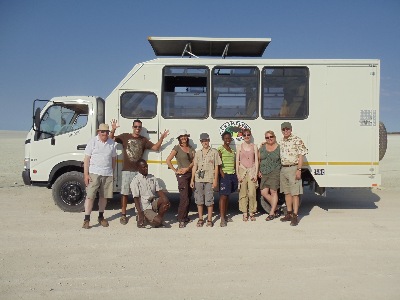 Henrick Hervall in Namibia.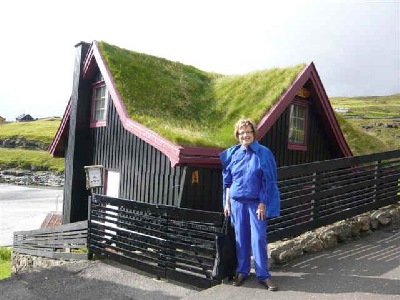 Didi Maillard in the Faroe Islands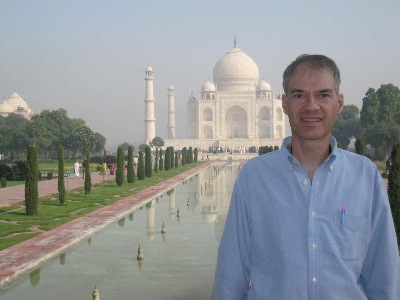 Michael Eklof at the Taj Mahal.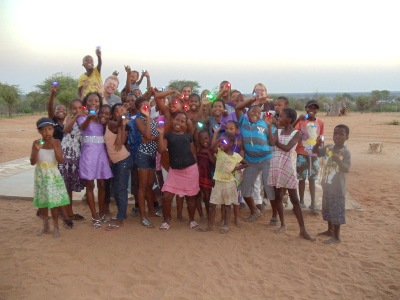 Henrick Hervall in Botswana

Henrick with the "Bushmen/San People". The 1980 comedy movie The Gods Must Be Crazy portrays a Kalahari San tribe's first encounter with an artifact from the outside world (a Coca-Cola bottle). Here Henrick brings lollypops which they found equally confusing . . . but delicious!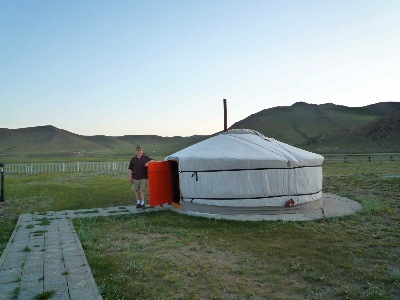 Henrick Hervall in Mongolia. The wooden planks inside were more comfortable than expected!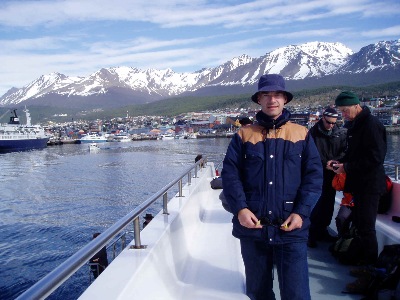 Michael Eklof in Ushuaia Argentina (the southern most city in the world)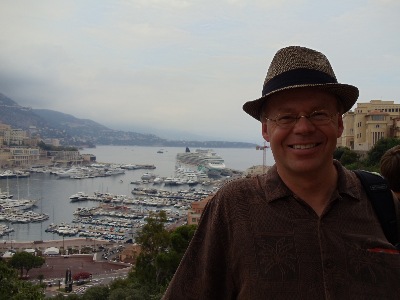 Henrick Hervall in the Cote d'azur. The South of France is one of Henrick's favorite destinations. He has visited 20+ times.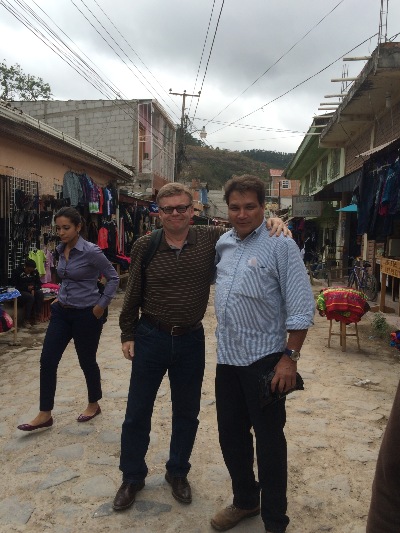 Henrick (Hakan) Hervall in Honduras with friend, who in 1975, was an exchange student with him in San Diego.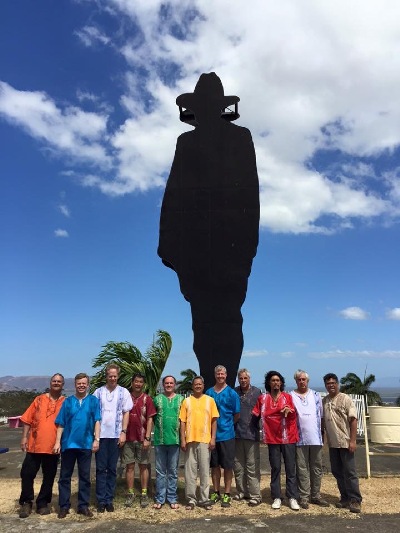 Henrick (Hakan) Hervall with his buddies in Nicaragua 2016.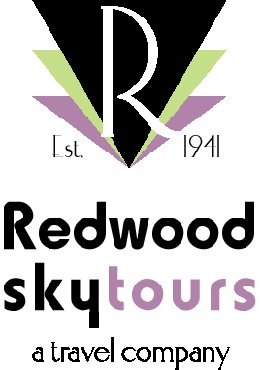 Call us today PHONE: 415-454-4932 FAX: 415-454-5783 EMAIL: ticket@skytours.com 1204 Fifth Avenue San Rafael, CA 94901